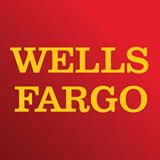 Wells Fargo
Wells Fargo Savings Accounts
Wells Fargo offers its personal banking customers 2 types of savings accounts: the Way2Save Savings account and the Platinum Savings account. Features of the Way2Save Savings product include: transfers of $1 from your Wells Fargo checking account to your Way2Save Savings account for every qualifying transaction, the ability to set up monthly automatic transfers of $25+ and overdraft protection. The Platinum Savings account offers Wells Fargo highest savings rates and overdraft protection.
Wells Fargo Savings Account Interest Rates
Wells Fargo Discussion
Q: I WOULD LIKE TO LADDER CD,S 6mo, 1 yr,2yr, 5yr,etc. PLEASE SEND THE INFO
Wells Fargo Reviews

I am looking for a more caring bank to do business with. It looks like they only have their interest at heart.