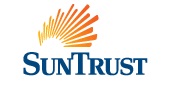 Suntrust Bank
Suntrust Bank Interest Rates
Suntrust Bank Overview
Suntrust Bank is a major bank within the United States that operates in 12 Eastern states. It is a subsidiary of SunTrust Banks, Inc, a US based financial services holding company.Its origins of the company go back to its predecessors in 1811 as well as in 1934. Suntrust Banks Inc is a public compan... read more
Suntrust Bank Discussion Activity
Suntrust Bank Reviews
Don't deposit with SunTrust bank, they will take your check, place a hold on the account for the maximum time they can, just to collect interest on the funds while you cannot use the money. They do not disclose the reason behind the hold. They will make it your fault for the hold, i.e. you're a new customer, you deposited a large amount, you should have called after depositing, etc. Then when you jump thru all the hoops they have requested to get the funds available, they will give you another reason why the funds cannot be released, i.e. we have to do another review on the information provided. All they care about is the interest collected on the funds, no one wants to help assist in getting anything resolved, and they all read from the same script.

Good personal service, longtime staff in my branch.

Every other bank has their rates for savings and money market on their websites. By not being honest and showing rates on your site, you look like you are trying to hide something. I will avoid doing business with a bank that feels they have to HIDE their rates.

I do not like SunTrust Bank, I moved here from Indiana and did not have to pay for my checks. Then When I sold my house in IN and deposited my check for it, I was harassed every time I went to the bank about what they could do with my money. I already knew what I was going to do with my money. I already had a financial advisor and didn't need their help. If I didn't have my bills taken out of my checking account and it wasn't so much trouble I would definitely change banks. I am 80 years old and I don't need the hassle.
Suntrust Bank Reviews

Lost Trust with Suntrust! I arranged with Suntrust to transfer my IRA to their office. 3 months later I find out the person who I arranged the transfer with was no longer there and even though he told me he had the transfer check a week after we first met, it was never completed and now the check was lost. Also he offered me a rate that was not available to a deposit of my dollar amount. Also would not give any compensation for 3 months lost interest.