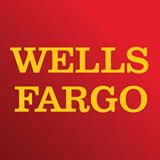 Wells Fargo
Wells Fargo Loans
Wells Fargo has a variety of loan products, including: personal loans, mortgages and auto loans.
Wells Fargo Loan Interest Rates
Wells Fargo Discussion
Q: How i can to put money on stock marketing
Wells Fargo Discussion Activity
Wells Fargo Reviews

I am looking for a more caring bank to do business with. It looks like they only have their interest at heart.