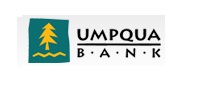 Umpqua Bank
Umpqua Bank Loans
In addition to mortgages and credit cards, its lending product line include personal loans, HELOC, personal lines of credit, car/auto loan, boat and RV loans.
Umpqua Bank Loan Interest Rates
Umpqua Bank Discussion
Q: I am looking to apply for a personal loan, but cannot find any information either on line, or through my account with you? Why is this? Does one need to go in to the bank to speak with you? Not everyone has time for that...
Umpqua Bank Discussion Activity