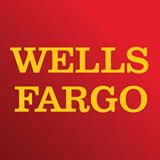 Wells Fargo
Wells Fargo Home Loans
Wells Fargo providers mortgage products for its retail customers for those who are looking to buy a home, improve their home, use equity from their home as well refinance their mortgage. Its product range include conforming and FHA Loans including both fixed rate and ARM. Larger Jumbo loans are also available.
Wells Fargo Home Loan Interest Rates
Wells Fargo Discussion
Q: How i can to put money on stock marketing
Wells Fargo Discussion Activity
Wells Fargo Reviews

I am looking for a more caring bank to do business with. It looks like they only have their interest at heart.