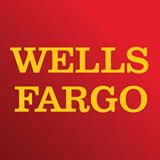 Wells Fargo
Wells Fargo CD
Wells Fargo offers special higher rate promo CD offers, step rate certificate of deposits (CD) and fixed rate CDs. Step rate CDs are available for periods between 1 and 24 months and fixed rate CDs are offered for terms of 3 months and 1 year. Its special promo CD offers require a $5000 minimum, standard CD accounts ($2,500 minimum) and Step Rate CDs ($2,500 minimum).
Wells Fargo CD Interest Rates
Wells Fargo Discussion
Q: What are the rates for an IRA 5year CD? Are there any fees associated with this account?
Wells Fargo Reviews

I am looking for a more caring bank to do business with. It looks like they only have their interest at heart.