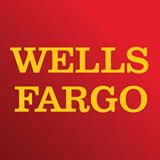 Wells Fargo
Wells Fargo Business Banking
Providing services and products for small business and commercial businesses, Wells Fargo offers small business options including banking, financing and credit, payroll services, merchant services and insurance products. For middle market and large businesses it offers more sophisticated products such as commercial financing, insurance, trust services, institutional investing and risk management.
Wells Fargo Business Banking
Business Banking
bank accounts
savings
loans
credit
investments
merchant services
insurance
payroll services
workers compensation
Business Investments
Business bank accounts
Business Checking Business Savings
Business
CDs
Wells Fargo Discussion
Q: How i can to put money on stock marketing
Wells Fargo Discussion Activity
Wells Fargo Reviews

I am looking for a more caring bank to do business with. It looks like they only have their interest at heart.