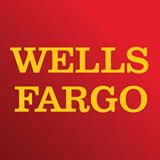 Wells Fargo
Wells Fargo
Wells Fargo is a major US diversified financial services company and is chartered as a National Bank in the United States. It was created in 1852 initially created for banking and express services for gold rush pioneers by its creators Henry Wells and William G. Fargo.
Wells Fargo is a provider of consumer, small business and commercial banking services. It operates through its many physical branches as well as other distribution channels such as on the internet.
Its deposit and savings products include savings accounts, money market accounts, checking accounts, high yield savings accounts and certificates of deposit or CDs (time accounts)
Source: http://www.wellsfargo.com
Wells Fargo Services
Personal Banking
Banking Accounts
Checking Accounts
Savings Accounts
CDs
Debit Cards
Prepaid Cards
Credit Cards
Foreign Exchange
Global Remittance Services
Statements
Retirement Products
Mortgages
Loans
Insurance
Investing
Retirement
Wealth Management
Individual Investments
Savings Accounts
Money Market Savings Accounts
High Yield Savings Accounts
CDs
Traditional IRA
. Roth IRA
401k Rollover
Health Savings Account
Education Savings Accounts
529 Plans
Custodial Accounts
Wells Fargo Discussion
Q: How i can to put money on stock marketing
Wells Fargo Discussion Activity
Wells Fargo Reviews

I am looking for a more caring bank to do business with. It looks like they only have their interest at heart.