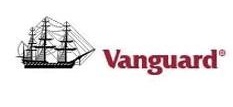 Vanguard Group
Vanguard Group
The Vanguard Group or commonly referred to as just 'Vanguard' is an investment manager in the United States that provides financial products to individual and institutional investors. It was founded in 1975 and has offices in Charlotte NC, Scottsdale AZ, and Valley Forge, PA with other offices in Europe , North America and Asia Pacific. In Dec 2011 it had 1.7 trillion in mutual funds and is provider of brokerage and mutual fund services that includes Vanguard funds, ETFs, stocks, bonds, IRAs, annuities & CDs.
Current Vanguard clients: 800-320-6058
New Vanguard clients : 800-937-5544
Source: www.vanguard.com
Vanguard Group Services
Personal Banking
Money Transfers
Investments
Retirement Planning
Services for International Investors
Individual Investments
Mutual Funds
ETFs
Stocks
Bonds
CDs
Vanguard Group Discussion
Q: How hard is it to cash in a tax free bond?
Vanguard Group Discussion Activity