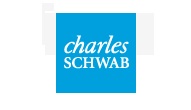 Charles Schwab
Charles Schwab
Charles Schwab was established in 1971. Today it has 14,000 employees across the world including a significant presence in the United States. It is a specialist banking company that is aimed at high net worth customers, both personal and business. The range of products that it offers includes investment accounts, portfolio management, investments, mutual funds, stocks, global investing services, money market funds, bonds, fixed income investments, insurance, checking accounts, savings accounts, home loans, and trading services.
Their head office address is: The Charles Schwab Corporation, 211 Main Street, San Francisco, CA 94105, United States
They can be contacted by telephone: (415) 667-7000
Source: https://www.schwab.com/
Charles Schwab Services
Personal Banking
Checking Accounts
Savings Accounts
Loans
Wealth Planning
Investments
Private Banking
Individual Investments
Wealth Management
Portfolio Management
Trading Services
Brokerage Accounts
IRAs
Global Accounts
Investor Checking Accounts
Mutual Funds
ETFS
Bonds
Fixed Income Investments
Stocks
CDs
Money Market Funds
Global Investing
Annuities
Charles Schwab Discussion
Q: Hello I am interest in learning more about a Charles Schwab account for business. Please let me know. Thank you, Lou

Q: Does Charles Schwab offer a business checking account ?

Q: I'm interested in a small business banking account. Could you please provide some details?

Q: id like to know what i need in order to open a business checking account ?

Q: I have an LLC and wanted to know what is required in order to open up a business checking account.

Q: Hello, What Information and documents do you require for setting up a small business savings and checking account? Also, are there minimum balances on business checking and savings accounts? thank you

Q: Would like details on small business account structure.

Q: I'd like to talk about opening an account with caves and the advantages of doing so. John

Q: What is the best way to open a business checking account with Schwab?

Q: I am interested in online business banking for my sole proprietorship. What are the fees associated with an online business checking account? What documents are required to open one? Is online bill pay included? When using online bill pay, does the payee name show in my bank account transactions for all payments including those paid by mailing a check (ie, small local vendors)? Can I download transactions from my account into quicken? Can I transfer funds between my business and personal accounts? Can I have two business accounts and transfer funds between them?
Charles Schwab Discussion Activity