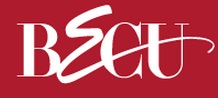 BECU
BECU
BECU is a financial co-operative in the United States with over 840,000 members. It is based in Washington State and has 43 branches. Banking services are available for personal and business customers. The range of products that it offers includes loans, checking accounts, savings accounts, CDs, IRAs, credit cards, investment services, trust services, wealth management, retirement planning, estate planning, and insurance.
Their head office address is: 12770 Gateway Drive, Tukwila, WA 98168, United States
They can be contacted by telephone: 800-233-2328
Source: https://www.becu.org/
BECU Services
Personal Banking
Home Loans
Loans
Lines of Credit
Checking Accounts
Savings Accounts
Money Market Accounts
Debit Cards
Certificates of Deposit
Individual Retirement Accounts
Credit Cards
Investment Services
Insurance
Trust Services
Individual Investments
Investment Management
Investment Advisory
Retirement Planning
IRAs
Wealth Preservation
Estate Planning
Trust Administration
Life & Estate Planning
BECU Discussion Activity
- Deposits
Q: What is today's CD rate for a 1 year note and a 2 year note for 50,000 dollars?

BECU 5 Year New Auto Loan - Loans
Q: Hi, my name is nadia I have a question , I would like to buy a mobile home and I would like to get a loan of 20.000 so my questions is how much rate will be ?

Credit
Q: Do you have any specials for 9% credit cards and balance transfers?