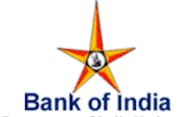 Bank of India USA
Bank of India USA
Bank of India USA is part of the large Indian bank, Bank of India. It is owned by the Indian government and was established in the United States in 1978. There are two branches in the US - one in New York and one in San Francisco. Banking services are available for personal and business customers. The range of products that it offers includes certificates of deposit, checking accounts, currency exchange and remittances.
Their head office address is: Bank of India, New York Branch, 277, Park Avenue, New York 10172, United States
They can be contacted by telephone: 212-753-6100
Email: boi.ny@bankofindia.co.in
Source: http://www.boiusa.com/
Bank of India USA Services
Personal Banking
Certificates of Deposit
Checking Accounts
Currency Exchange
Remittances
Individual Investments
Bank Of India USA Discussion Activity
BOI USA 1 Year CD Rate - Deposits
Q: I am an American Citizen of Indian Origin. I would like to open an account in Bank of India. I would like to chat with any individual who can guide me as to type of bank account that I could open based upon my situation. Thanks.

BOI USA 1 Year CD Rate - Deposits
Q: What is the minimum/maximum amount of deposit & what are penality on before maturity withdrawals.